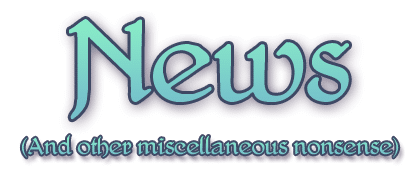 by Lee
on
June 16, 2015
at
9:14 pm
This is an illustration I did before completely changing the story, and it's one I don't think I can use anymore. It does, however, nicely show Malskoth's design in all its finalised glory. I thought I'd post it as concept shares have been sluggish on this story and I've also missed the last two Eryl update days. I am going to try finishing the illustrations for the prologue within the next week, and start illustrating chapter one, and outlining chapter two. Aaaah, so much work to get done! 😀
AH YES, I also made a wallpaper out of this. The first Laiyu wallpaper! Whoohoo! Just go to the wallpaper section of the gallery to download it!
There's a new Eryl wallpaper available to download! All right, 'new' is subjective, as it's an image that's been floating about for a while, but now it's in wallpaper form! Right-click and select 'download linked file' on your preferred size. You can also download it on the Wallpapers page.
Also, Raven, Paiya, and Felde have been added to Eryl's World page.
Okay, the website reconstruction is nearly complete. I just need to overhaul the 'About' page and then delete all the content on the sub-sites and have them redirect readers here.
This took a whole lot longer than I thought, and I apologise for the huge gap in updates! I'm getting back on track – I am inking the next Eryl page now. I should have it done before the end of tomorrow as there is very little in the way of background.
Ashes updates will be another month in coming, though. I am going to live with my two best friends, Reby and her husband, Robert, for three weeks. I will NOT have a scanner, so I can work on Ashes, but not scan the pages to finish them. For Eryl I only need to scan rough sketches, so I can either do that with my iPad or just sketch digitally right in Manga Studio. (which I hate doing, but I can do it in a pinch).
There are some BIG changes going on!! I am moving all archives into ONE directory. Up until now I have used sub-directories for every comic, each directory acting as its own website with separate installs of WordPress on each. Moving them all to the root directory will make website maintenance much easier… in the long run. Until then, bear with me as I migrate everything. I can't figure out how to migrate the comics themselves, only their posts and associated comments / tags / etc. So that means re-uploading and attaching each comic to its post. Considering I have HUNDREDS of comic posts across my site… it'll take a while. A good loooooong while.
Until then, you can still enjoy each comic in its respective directory, as it was before this madness began. I will delete those directories once the full migration is complete and I'm satisfied with the site.