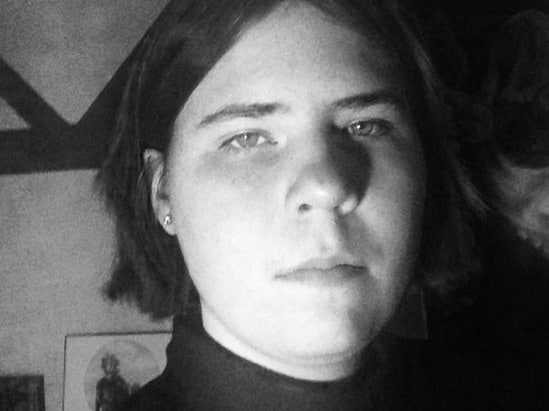 My name is Lee. I love to draw, sculpt, write, read, and play video games. I started drawing when I was about 2, and by 7 I decided it was what I wanted to do with my life. I also love to write stories. By 14, I decided to combine these passions by drawing comics, and I haven't stopped doing that since. I still love to write, though, and am working on a fantasy novel between comic pages. I currently have 3 active comics: Ashes, Eryl, and Epic Fail. I have worked on numerous others, including the now finished Easily Amused (co-authored by Rebecca Mustard), as well as several short-story comics. I got my start as a colourist for the webcomic Shivae! by Tiffany Ross, and have done numerous other works for her, including book covers, book art, and a redux of the beginning of Sivine Blades (which was for print only; and the book has not yet been published). I live in western New York, though grew up in England, so I use a strange mix of US and UK spellings and words. I love fantasy and animals. I am owned by two cats, Sabrina and Eowyn.
Favourite Animals– Foxes, Squirrels, Ravens, & Piranhas.
Favourite Foods– Fried eggs, Raspberries, & Coffee
Favourite Video Games– The Legend of Zelda (especially Wind Waker), Rune Factory, Okami, Super Smash Brothers Brawl, Pokémon, Harvest Moon, Chocobo Tales, Clash of Heroes, & Tales of the Abyss.
Favourite Books– The Mistmantle Chronicles, Howl's Moving Castle, The Redwall series, The Lord of the Rings, Wings of Fire, & countless classics.
Favourite Mangas– Fullmetal Alchemist, Tegami Bachi, & Runrouni Kenshin.
Favourite Animes– Black Cat, Samurai X, & Kekkaishi.
*
FAQ
Q: Can you make a tutorial on how to draw ___?
A: I do occasionally make tutorials, and they have a section all their own here on FL Studios. They are time consuming to make, so I don't do them often. However, feel free to request a particular tutorial, and if enough people ask for the same thing, I'll feel pressured into making it for you. Don't be afraid to ask- I like it when people request tutorials.
Q: Can you draw a ____ for me?
A: Sorry, but I don't take requests. I have very little free time not taken up by my own projects, and when I do do gift art, I make it for friends. I have a hard time finding inspiration to draw something that was someone else's idea. However I'm shameless and will do it anyway if I'm paid to. So feel free to commission me!
Q: Can I use your art in a project of mine?
A: That depends on what it is and what it's for. Ask me first, I'll likely say yes, so long as due credit is given.
Q: Is ___ going to happen in the comic?
A: I can't tell you that!!
Q: Can I have a cameo in Easily Amused?
A: That is dependent upon two factors: 1- If I know you. 2- If something humorous happens to you. Even then I can't always make a comic about it if I can't translate it into a punchline that everyone will get.
Q: Did ___ really happen in Easily Amused?
Because I'm asked so many questions about EA, it has its own about page.
Q: Why do you draw yourself with fangs and pointy ears? Are you supposed to be a vampire?
A: I'm supposed to be an elf. The look just suits my personality.
Q: Is it okay if I do some fanart?
A: Absolutely! Somehow, people think I don't like fanart. Quite the opposite- it's the highest compliment you can pay me! It doesn't matter if you can't draw well, I adore all gift art, so please